Training and professional development opportunities
NQT Mentors' Conference - 5 July 2018
Aimed at the NQT Induction managers and mentors – new and experienced, this professional development day will provide an opportunity to explore the principles and practice of NQT Induction and effective mentoring as well as celebrating best practice in Ealing schools. Guest speakers form the Chartered College of Teachers and other Local Authorities will also contribute to the event.
Book via Ealing CPD online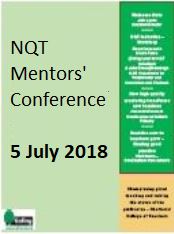 Training programmes
Ealing NQT training programme 2018/19
Fielding Primary training progamme 2018/19
Events and conferences
Newly qualified teachers events 2018/19 (pdf)
View information on NQT welcome events and sessions, NQT mentors' conference and NQT mentor network events.
Booings for training and events mentioned above can be made via Ealing CPD online
Last updated: 24 May 2018