SEND bulletin July 2021
Funding guidance
Please find attached the latest draft of the funding guidance. This is due to be signed off before the start of the new year so please do start using it in your planning.
Joint SENCo and DHT/Teaching and learning lead workshops
These joint workshops will take place in the first term. Information will be shared with your HT via your cluster leads.
The workshop will provide an opportunity for you to reflect together on the quality of inclusive practice in your school with your DHT/Teaching and Learning Leads. We will share good practice and explore how schools can ensure all children's needs are being met within your own school context.
Gatekeeping
Sign up to Gatekeeping so that you are able to access all communication from ELP.
The Engagement Model
As requested, training on The Engagement Model will take place on 15 September at 3 - 4.30pm. The training will be lead by a DfE approved trainer. Sign up to The Engagement Model training event
NEW annual review social care form
Some of you had raised in the past the issue that social workers are not contributing to your annual reviews.
Helen O'Brien has done some work on this. Here is the social care review form that you can send to social workers to fill in for your reviews. As you know you will need to send this to them in plenty of time as there is the requirement that all completed documents are circulated 2 weeks before the meeting so you will need to request a few weeks before this.
Services and support for families
Here is the children with additional needs leaflet that you can share with parents of children with SEND. This is so they are aware of the range of services and support on offer. Many parents say that they are not aware of the Local Offer, iSAID, EPCF etc and this leaflet is designed to raise awareness. It would be great to share this leaflet with parents during the initial conversations as you explore if their child may have additional needs.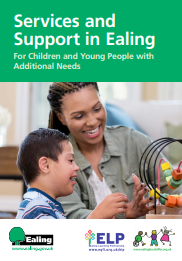 SENCO networks
We will have 6 network meetings next year. I would like each session to involve exploring a couple of key themes in depth, ensuring there are opportunities to discuss and reflect on these areas. There will also be a good practice sharing element and a space to share challenges and problem solve.
In addition to this I also plan on putting on a few short (30 minute) workshops/briefing sessions on various topics to support your work, which you can attend if the subject is one of interest.
I have put together a 1 minute survey to share some of the themes I am thinking of (please tick if you agree/would find useful) and there is also an 'other' box for you to let me know any ideas you have that you would like me to organise for you.
Primary SENCo network meeting dates
Select date to sign up:
Secondary SENCo network meeting dates
Select date to sign up:
Reduced timetables guidance for early years setting and schools
The team are in the process of producing guidance on the use of reduced timetables. This document will be available from September. In the meantime I have put together a summary reduced timetable for you to ensure you are following SEND law when considering transition plans for individual children in the new year.
Last updated: 22 Oct 2021