The Key membership 2021/22
This service is available for Academies, Independent, Maintained schools and Other schools and settings
Description:
Ealing Governor Services has once again negotiated discounted membership for Ealing Learning Partnership Schools (ELP) for The Key's range of services. These include:
Benefits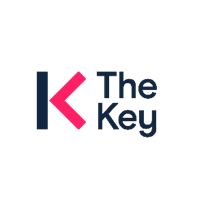 Our resources cover safeguarding, assessment and curriculum, funding and finance, GDPR, staffing issues and recruitment, inspection, and much more.
We support all members of the senior team, including the headteacher and assistants/deputies, school business manager, department heads, special educational needs co-ordinator, and others.
Our service for local governing boards helps schools to drive great governance. Governors can read our jargon-free articles to understand how legislation and statutory requirements affect their school and governing body, have access to on-demand training resources, effectively prepare for governing board meetings, and download ready-to-use resources such as election templates, skills audits and school visit proformas.
Download The Key app - News, significant dates and everything you usually get from The Key, now on your smartphone
Save time delivering repeat INSET training sessions throughout the year with our 75-minute safeguarding essentials, online safety and preventing radicalisation eLearning courses.
Your staff, volunteers and contractors can learn from their own mobile or computer at a time that suits them. It also serves as a perfect top-up course for those staff in need of a refresher.
Combines easily adaptable face-to-face training materials with tracked assessments, knowledge resource bank, email updates on legislation change and elearning.
Service directors:
Julie Lewis
More detailed information:
1 year membership from 1 April 2021 - 31 March 2022 for:
The Key for school leaders, 20% discount
The Key for school governors, 20% discount
The Key for school leaders and school governors, 25% discount
Membership costs based on pupils numbers on roll. Costs located on your school order form.
The Key information sheet 2021/22
For ELP schools who have already purchased directly from The Key, if you wish to benefit from the Ealing discount then e mail governors@ealing.gov.uk(link sends e-mail) to let us know. A pro rated rate until 31st March 2022 can be offered and you will be invoiced directly from Ealing governors services in the summer term, not via services to schools.
Non ELP schools will need to contact The Key directly on enquiries@thekeysupport.com or 0800 061 4500
What to do next
To benefit from reduced membership fees for 2020/21, or if you have any questions about your existing membership, please contact The Key on enquiries@thekeysupport.com or 0800 061 4500.
Last updated: 04 Nov 2021