Increasing flu vaccine uptake in primary school children
25 Sep 2019
Primary schools in Wolverhampton came together and worked with their local council to develop a new innovative resource to increase awareness of the importance of the flu vaccine among childen and parents in 2018-19.
This story book is entitled 'Flu Fighters versus Chilly, Achy and Snotty' and tells the story of an alien invasion of flu viruses and a heroic nurse vaccinating a group of primary school children to shield them from the flu virus aliens.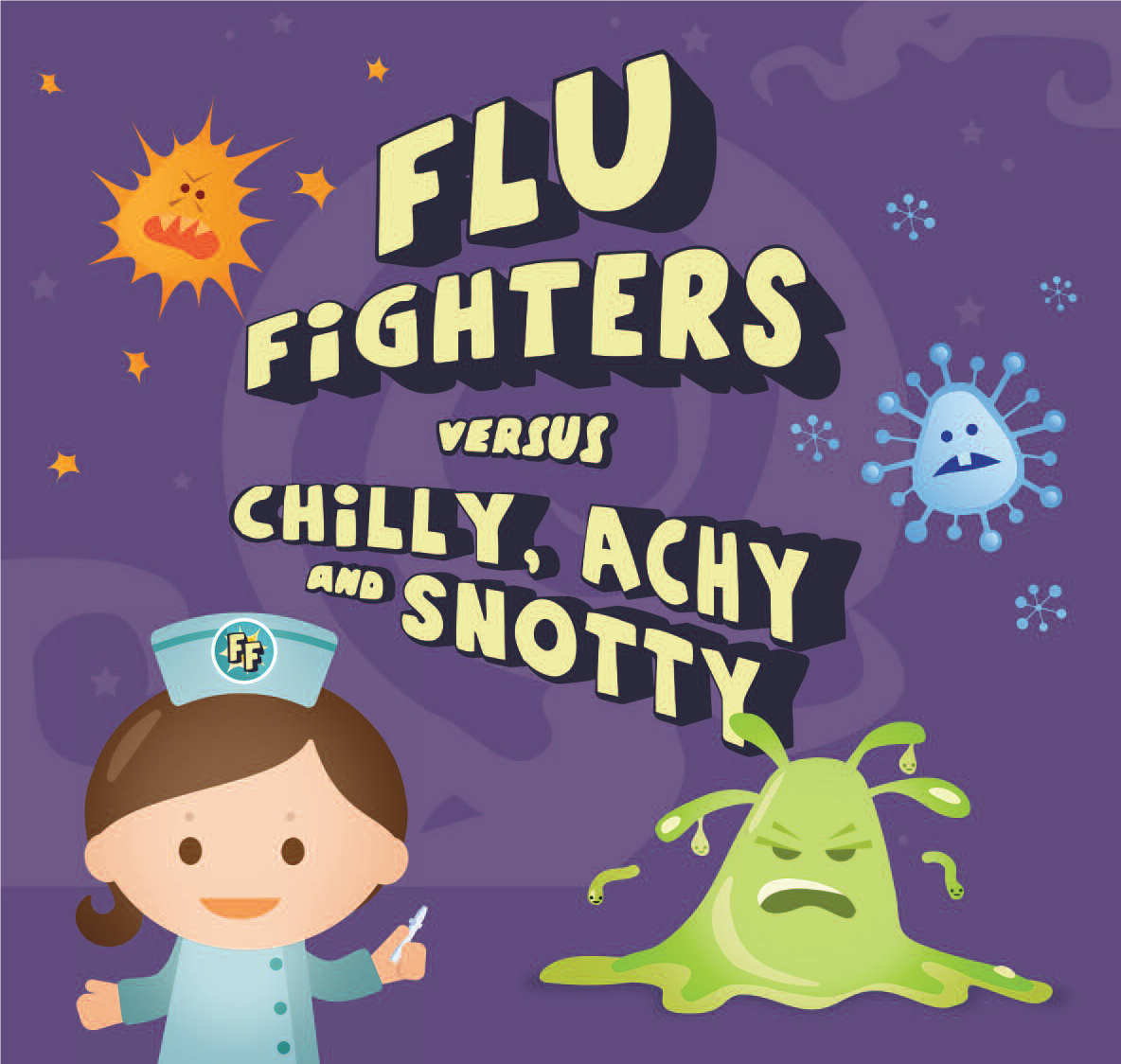 It has a target reading age of 5 years and was given out to parents around the same time as the consent forms which gave the children and parents time to read the book and make a decision on consent.
The feedback was very positive and both parents and children enjoyed reading the illustrated book and finding out more about flu. As a consequence, it contributed to an increase in the uptake rate of the flu vaccination due to enhanced understanding.
The resource can be downloaded from the Public health England website or from the related content link below.
Contacts
Last updated: 25 Sep 2019