88% of schools have signed up to ELP 2021/23 offer
02 Dec 2020
88% of schools have signed up to ELP
Headteachers and nominated buyers submitted their agreement in principle to Ealing Learning Partnership 2021/23 (ELP). Take a look at the ELP commitments over the next 6 months.
Headteacher's decisions about their school's membership were recorded and the ELP cost will be added to the services for schools order form. Services and prices displayed on the services for schools order form will be determined by your membership to ELP.
School budgets
Your school will receive its indicative budgets in December. The final confirmation on all orders for ELP and services to schools is 31 March 2021.
Find out more
Read the ELP evaluation report to learn about the progress and impact in relation to our key aims and priorities in 2019 – 2020. Take a look at the video about the journey of the Ealing Learning Partnership: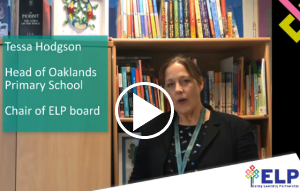 ELP 2021-23
Download a copy of the ELP offer 2021-23.
Contacts
Last updated: 03 Dec 2020