Personal, social, health and economic (PSHE) 2023/24
This service is available for Academies and Maintained schools
Description:
This package will support both new and experienced personal, social, health and economic (PSHE) co-ordinators to confidently lead the planning and implementation of the statutory curriculum and effective teaching and learning of PSHE throughout the school.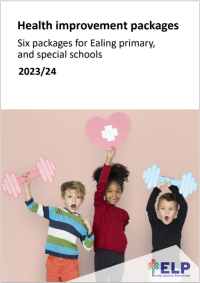 Benefits
This package will:
Provide your PSHE co-ordinator with the tools and skills to support staff to plan and deliver effective teaching and learning of PSHE throughout your school
Ensure your school is compliant with the statutory relationships education for KS1 and 2, relationship and sex education for KS3 and 4 and health education for KS1- 4
Prepare you for inspection using the new Ofsted education inspection framework where personal development is a key judgement
Provide you with expert guidance from a health improvement officer o stay on track and make an impact
Directly assist you in achieving your Healthy Schools London Bronze, Silver, Gold and Platinum awards
Provide you with access to wide range of pre-prepared lesson plans, parent letters, policies and baseline surveys
Enable your PSHE co-ordinator to share and learn from other PSHE co-ordinators through networks, trainings and school-to-school opportunities
This package includes implementation of all initiatives, training, policies, toolkits and resources.
Additional / buy back services
Summary of the Health Improvement Team packages for ELP subscribers:
Office hours:
Monday to Friday, 8.30am to 5pm
Twilight sessions and out of office hours work by negotiation.
Service directors:
Julie Lewis
More detailed information:
This package comprises of:
Two days (14 hours) of 1:1 PSHE support for your PSHE co-ordinator
Access to four central trainings on PSHE
Access to three PSHE primary or high school networks
Two tickets to attend the annual Health Improvement Conference
Two drop-in days to help you achieve your Healthy Schools London awards
A PSHE toolkit for the PSHE co-ordinator to help plan and implement change to practice
Provider:
Health improvement team, Children and families, Ealing Learning Partnership
Last updated: 15 Feb 2023