School workforce development support 2023/24
This service is available for Academies, Maintained schools and Other schools and settings
Description:
We understand the importance that No School is Left Behind as we continue to provide expert consultancy around coaching, mentoring, supporting leadership and management, finance, income generation and marketing.
Our networks provide an opportunity to build knowledge, skills, support wellbeing and facilitate partnership working through collaboration. Login to view brochure: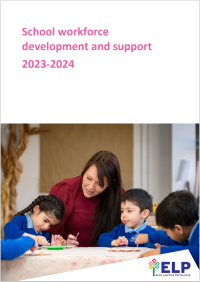 Benefits
Build leadership capacity to achieve professional and organisational objectives
Improved personal and professional performance
Increased knowledge and expertise
Cost effective solutions
Supporting wellbeing.
Workforce network group benefits for school business managers, site managers and caretakers
Networks provide the opportunity to share best practice and discuss changes and new initiatives.
Membership includes
A dedicated person based within the LA
Different networks aimed at key staff groups
Collaboratively working
Opportunity to sharing best practice and Increase expertise
Cost effective solutions
Reduced rates for specialised accredited and non- accredited training
Telephone and email support /advice
Workforce development and support packages
We provide a consistent quality assured service to ensure the best possible outcomes to meet challenges and Ofsted requirements. We are an established service provision with a wealth of professional knowledge and experience.
Benefits and outcomes include:
Build leadership capacity to achieve professional and organisational objectives
Enhance strategic thinking and direction
Effective conversations that support communication across your School
Improved personal and professional performance
Develop an integrated approach to problem-solving
Increase clarity of vision and focus
Enhanced knowledge and expertise
Supporting wellbeing.
Office hours:
Monday to Friday, 9am to 5pm.
Service directors:
Julie Lewis
More detailed information:
These individual packages support school senior leadership and school staff to achieve strategic and professional objectives and build expertise and are provided to your school at competitive price options :
Coaching for early career and established headteachers
Coaching for senior leaders/ middle leaders/ school practitioners
Communication/team building; working together effectively within Groups
Headteacher finance working with governing board and school business manager
Headteacher mentoring for second/ third year headship
Appraisal training for teachers or support staff
Embedding sustainable income generation
Attracting grant funding
Marketing your school – effective techniques to help recruitment and increase revenue.
Related content:
Provider:
Ealing Learning Partnership, children and adults' services.
Last updated: 05 Apr 2023