Specialist Leaders of Education
11 Feb 2019
Ealing Primary Teaching School Allliance (EPTSA) has a team of Specialist Leaders of Education (SLEs), outstanding middle and senior leaders that can be deployed to help your school be successful.
How SLEs could help your school
Our SLEs could:
Carry out diagnostic visits
Develop action plans, identifying key priorities and SMART targets
Provide one-to-one or group support
Offer coaching and mentoring support
Provide access to resources and training and lead professional development
Offer extra capacity
Lead specific interventions
Our team of experienced leaders can offer expertise in early years, SEND, maths, reading, writing, assessment ,lesson study, business and finance, and other primary subject areas.
We can work with you to review your priorities and design a bespoke package of support.
Contact
Please contact either Melanie Hogan or Philippa Quenby to discuss your specific needs:
Tel: 020 8998 3135
Email: eptsa@castlebar.ealing.sch.uk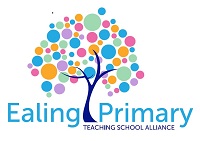 Last updated: 12 Feb 2019