Supply staff systems training, contracts and rates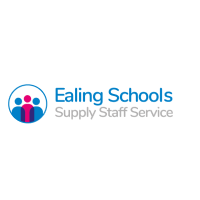 The Ealing schools supply staff service was created to ensure consistent and efficient recruitment for schools with a membership to the Ealing Learning Partnership.
The aim of the service is to create a central point of contact for all school recruitment needs, with fair and transparent pricing and consistent high compliance standards across all contract suppliers, in line with Keeping Children Safe in Education.
Roles you can recruit too
We are able to support with all roles within the school.
This includes:
Qualified Teachers
Senior Leadership
Cover Supervisors
SEND Teaching Assistants
Facilities staff e.g. Caretakers, Porters, Cleaners etc
Midday Meal Supervisors
Administration Staff e.g. Receptionists, Office Managers, etc.
HR Staff
Any temporary role within a school
Temp to perm
Book any candidate for any role for 12 weeks and you will be eligible to take them on to a fixed term or permanent contract for no additional charge. All you will need to do is provide us with 4 weeks' written notice before the 12-week mark.
Permanent contract
If you would like to appoint someone onto a fixed term or permanent contract immediately, we can support you in sourcing and vetting the candidates prior to interview. If the candidate is successful in being appointed, you will incur a 12% fee of their annual salary.
Please contact our account management team member, Maria Widyadhari Maria.Widyadhari@reed.com to discuss this opportunity further.
Email: ealingschools.supplyservice@reed.com
Telephone: 0208 370 3602
The contract is for the provision of supply teachers and temporary staff in the schools that are members of the Partnership. As the biggest public procurement organisation in the UK, the CCS use their commercial expertise to help.
Increase of national insurance contributions
Information on the statutory increase to national insurance contributions for supply staff
Contact abennettt@ealing.gov.uk if you have any queries or would like more information.
Supply staff rates
The rates for primary, secondary and SEN are available in the download section below.
Contact us
If you would like to discuss any aspects of the contract further please email either:
Last updated: 06 Nov 2023