ELP leadership

ELP 2019/21 countdown and subscription update 14 December 2018 am:
8.8% submitted, 28 days left to submit.
The ELP offer to schools 2019-21 is now available. Please download the brochure: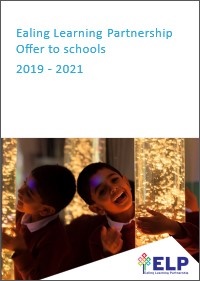 ELP school subscription process 2019/21 timeline
Monday 10 December 2018: ELP order form opened
Friday 11 January 2019: ELP order form closes (final day to submit school's commitment decision)
ELP overview
Welcome to the Ealing Learning Partnership
A strong community of successful schools through partnership and creative solutions
ELP is a partnership between 65 primary, 6 special and 14 secondary schools and the council to promote educational excellence and wellbeing for all learners through collaboration and innovation.
'Collective responsibility for outcomes'
With 95% of Ealing schools working together with passion, commitment and shared ambitions we can create the very best outcomes and futures for all children and young people in the borough.
The partnership which is in its launch year, 2018-19, led by a board of headteachers, a governor and senior LA officers, has continued to clarify our strategic focus, action plan and ways of working for the future.
The council's contribution and school subscription secured the delivery of the ELP core service set out in the 2018-19 ELP brochure. This also enabled us to offer schools the additional traded services to meet more bespoke needs and requirements.
Download the 2018-19 ELP brochure: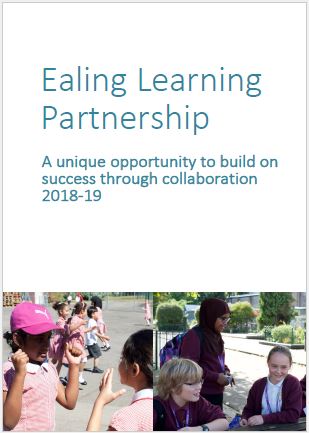 ELP presentation Julie Lewis (pdf - September 2018)
Last updated: 14 Dec 2018