Ealing Learning Partnership (ELP)
Congratulations, thanks and welcome to all our Ealing Learning Partnership headteachers and schools!
That 95% of Ealing schools have agreed to collaborate and work together through the new partnership is a tremendous endorsement of your passion and commitment to our shared ambitions to achieve the very best outcomes for all children and young people in the borough.
This truly feels like a joint endeavour and on all our behalf, my thanks go particularly to the members of the interim board who are working so hard to ensure that we have an extremely successful first year. - Judith Finlay
About ELP
As such an overwhelming majority of schools, 65 primary, 6 special and 14 secondary, have signed up to the partnership for its launch year, 2018-19 it gives us all the best possible foundation to support our collective aims and priorities.
The interim ELP board is continues to clarify our strategic focus, action plan and ways of working. Additional communication channels will be set up to enable all schools to contribute and be kept up to date – particularly via this page.
The council's contribution and school subscription will secure the delivery of the ELP core service set out in the ELP brochure pages 9-11. This has also enabled us to offer schools the additional traded services set out on page 4 to meet more bespoke needs and requirements. Resource and staffing structures will be published once the picture is clearer. Download the brochure: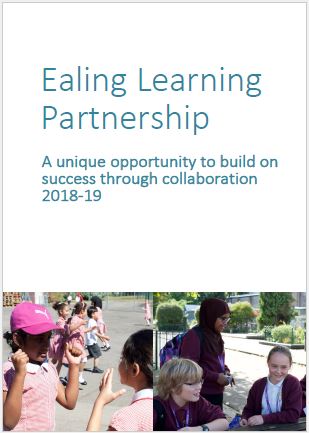 Structure of learning and achievement consultation
The new learning and achievement committee will play an important role in overseeing data on pupils' achievements across the partnership and in mapping priorities and resources to ensure that every leader has access to high quality support.
Wednesday, 28 February (deadline): ELP consultation questionnaire (word) - return your response to Julie Lewis
Tuesday, 6 March 6-7pm (EEC event): ELP consultation learning and achievement model and governors meeting
Monday, 12 March (deadline): Schools to indicate their commitment to joining the ELP collaborative cluster model
Who are we and what are we doing?
An elected group of headteachers have been working together with key LA officers to develop a new model of partnership working to secure more direct involvement of schools in shaping local ambitions for children and young people.
Interim ELP board (pdf)
ELP interim board terms of reference (pdf) - September 2017
ELP questions and answers (pdf) from the governors engagement and heads briefings in November 2017.
An Ealing primary headteacher talks about why she has subscribed her school to ELP: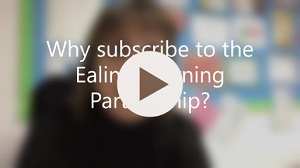 MP4, 18MB video - login required
Last updated: 23 Feb 2018