Online safety toolkit for parents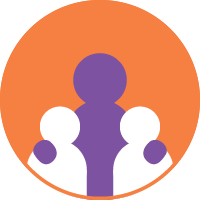 Advice, tips and resources
Listed in alphabetical order:
Anti-bullying
Internet safety tips and information about cyber-bullying from the well regarded anti-bullying site.
CEOP - Child exploitation and online protection centre
UK's Child Exploitation and Online Protection Centre. The CEOP Centre is based in London and combines children's charities, industry, government and other interested parties to bring an all encompassing approach to protecting children from sexual abuse.
Child protection taskforce
Childnet international parents pages containing online safety advice.
Digizen
Internet social networking advice and guidance for parents.
Glossary for parents/carers (Childnet website)
Getting help – what to do if your child needs help? (Childnet website)
Home and family guidelines (pdf)
Straightforward list of ways to ensure online safety.
Hot topics – stay in the know (childnet website)
Internet Matters
Internet Matters can help parents find out more about what children might be doing online and give some simple, practical and easy advice on the steps parents can take to keep children as safe as possible.
Kidscape
This is a charity in the UK established specifically to prevent bullying and child abuse, with a section for cyberbullying.
Know it all for parent video (Childnet website)
NSPCC Net Aware
Guide to social networks popular among young people
Parent info
Expert information to help children and young people stay safe online.
Parents' guide to technology (Saferinternet website)
Sexting app for smartphones (Childline website)
Setting limits - guidelines on children's computer time (pdf)
Share Aware (NSPCC website)
The NSPCC have teamed up with O2 to develop the Share Aware campaign. This campaign aims to help parents untangle the web and teach their children to be Share Aware.
Think you know for parents
Online risks and safety tips.
UK Safer Internet Centre
Advice for parents and carers.
WiseKids
Very good parents area, as well as resources for children and teachers.
For Polish parents
There are some great internet safety tools from the Polish Safer Internet Centre, which polish speaking children, young people and parents can access:
www.necio.pl
New website with animations, videos, games and songs for pre-school children
www.sieciaki.pl
Online portal with lots of engaging content for children and young people aged six to 12.
www.wsieci.tv
Online portal for young people aged 12 and over.
Last updated: 18 Oct 2021