Bullying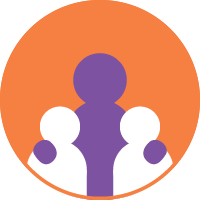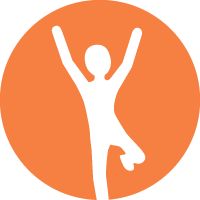 One of the main reasons children feel frightened to go to school is bullying. Through the safeguarding agenda we have a duty to ensure that no child is afraid to go to school because of bullies. Below are a range of resources to help support you in delivering these lessons in school.
Policy
Staff
Staff questionnaire (word)– assess staffs' confidence in delivering anti-bullying lessons and allows schools to identify gaps in training.
Parents
Parent questionnaire (word)– allows schools to get feedback from parents about the anti-bullying strategies the school has implemented. It is a great starting point when reviewing an anti-bullying policy
Audit tools
The audit tool allows schools to audit their current provision for anti-bullying and friendship education. This tool allows schools to identify areas of strength and areas for development in their current provision.
General bullying resources
Homophobic bullying
Gender stereotyping
NUT – stereotypes stop you doing stuff booklet (pdf)
Overview of how the different schools looked at the impact of gender stereotypes on young people and considered how they could begin to unsettle some of the established assumptions about what girls and boys might like or do.
Racism
Show racism the red card website - a range of resources and materials to help tackle racism in schools.
Schools are supported in understanding their obligations under the Equality Act by the government in the document found through this link:
https://www.gov.uk/government/publications/equality-act-2010-advice-for-schools
Assertiveness
Saying no poster (word)– Use the saying no poster as a prompt with children to develop assertiveness.
Anti-Bullying Week 2019
The theme for Anti-Bullying Week 2019 is 'Change Starts With Us'. Anti-Bullying Week runs from 11-15 November 2019. This year the goal is to inform schools and settings, children and young people, parents and carers to know that it takes a collective responsibility to stop bullying.
The theme aims are:
Small change. Big difference.
Whether it is verbal, physical, online or in-person, bullying has a significant impact on a child's life well in to adulthood. By making small, simple changes, we can break this cycle and create a safe environment for everyone. Because together, we can challenge bullying. Change starts with a conversation. It starts with checking in. It starts with work together.
Change starts here. Change starts now. Change starts with us.
We are excited for this campaign as we want to create empowering, positive messages addressing the fact that when it comes to bullying CHANGE STARTS WITH US!
For support delivering lessons for Anti-Bullying Week in your school, book a place on Anti-Bullying Week - resources and ideas (Ealing CPD online).
For more information on anti-bullying week 2019 visit the Anti-bullying Alliance website
Contacts
If you require any advice or support with bullying in schools, contact Claire Vaughan.
Last updated: 10 Mar 2020