Online safety toolkit for staff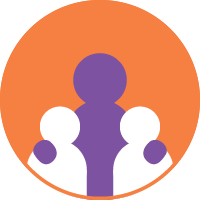 Protecting your professional online reputation
Under 13s and Social Media (Parent zone)
General guide for professionals written by SWGfL.
Data security (GDPR)
London Grid for Learning resources about ensuring school data security.
Social networking (pdf)
Childnet guide for trainee teachers and NQTs about using social networking services such as Facebook and Twitter.
Teachers and technology checklist (pdf)
Prepared by Childnet international in partnership with the TDA. Checklist designed to ensure that you are ready to face technology challenges whether at school or at home, in the classroom, or in the wider school community.
UK Safer Internet Centre
Aimed at professionals working with children. Here you can find out the latest advice on how to use the internet and new technologies safely and responsibly. Also find a range of practical resources, news and events focussing on the safe and responsible use of the internet and new technologies.
Safeguarding group
Establishing a safeguarding group (pdf)
Policy formulation
Model AUP (LGfL website)
Up-to-date AUP (acceptable use policy). Regularly updated by LGfL safety committee and guidance on Ofsted inspections.
Response to an online safety incident of concern flowchart (pdf)
With the growing focus on ICT and mobile technologies, an online safety incident can occur at any time and in turn will affect members of our school community. The incident flowchart has been designed in collaboration with Greenford High School, Ealing Council and CEOP, and based on Greenford High School's tried and tested model, so that staff may respond in the most appropriate manner regarding their "Duty of Care" and expected responsibilities.
As well as highlighting examples of typical online safety scenarios such as when a young person is at immediate risk, online exploitation, cyberbullying, and peer-related threats, the flowchart includes incidents involving members of staff, and provides referral routes and key contact details for support, in Ealing and nationally. We recommend that the flowchart is linked to your online safety policy, laminated and displayed in prominent positions around the workplace, included in the staff handbook and induction training, and uploaded onto your staff VLE/online portal.
LGfL online safety area
online safety, safeguarding and security in schools.
Hopes & Streams survey report(LGfL, 2018)
Resources, lesson plans and ideas
Behind Closed Doors: 'Maryam and Joe: Behind Closed Doors' is a new interactive social-media style simulation, a training tool on the routes to radicalisation and extremism. The simulation educates professionals and young people on the dangers of grooming for radicalisation via social media and through face-to-face contact. Through the use of our proven social media style interface (iSocialike, Hashtagged, WeTube, Picturegram, WhatsChat and Snappit) you will learn about grooming by tracking the behaviour of the groomer and seeing the implications. Contact: preventschoolsinfo@ealing.gov.uk
CEOP - "Thinkuknow"
CEOP have developed this significant resource, with a hard hitting videos, created for children and young people, with a training program for the teachers and educationists disseminating the resources.
ChildNet: A range of resources and ideas for professionals
CyberMentor Plus
An award-winning programme that empowers young people to tackle cyberbullying and champion positive behaviour online.
LGfL web filtering of google and youtube (pdf)
LGfL options to setting up access to Google sites
NSPCC: Guidance for schools on sexting
NSPCC: General guidance for schools on online safety
Online safety resources, lesson plans and ideas (pdf)
Online safety tips for school newsletter
Word document with tips that can be copied and pasted into a school newsletter.
Progression of online safety activities KS1-KS2:
Online safety activities overview (My USO)
Online safety activities details (My USO)
'So you got naked online'
Guidance on sexting available to purchase from SWGfL website.
Trust Me - thinking critically about what you see online (Trust Me website)
Online resouces designed to help children think critically about the information they view online. Teachers can download primary and secondary resources, lesson plan and activities.
Intervention and support
Sexual exploitation interventions and support list (pdf)
Online safety training
NSPCC keeping children safe online
Oline course for professionals working with children (NSPCC website)
Ealing safeguarding training
Training available through ESCB (Ealing CPD online website)
CEOP 'Thinkuknow' online safety course
Type in key word CEOP (Ealing CPD online)
Not a school?
Online compass online safety self-auditing tool (Online compass website)
Last updated: 18 Oct 2021